"Advanced Paper technology forum- Energy saving equipment, wet end chemicals and system stabilisation"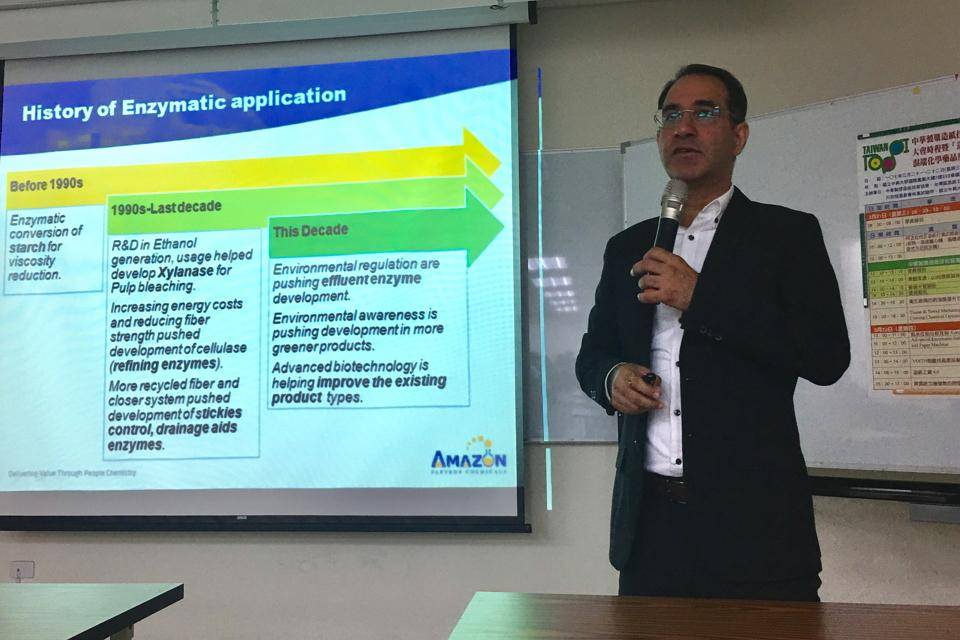 Amazon presented a paper on "Advanced enzymatic solution in pulp and papermaking" in TAPPI Taiwan and conducted an annual technology forum to an audience of 70-80 people, primarily from the local Pulp & Paper Industry. Participants showed great interest in new green chemistry, as Taiwan society's awareness of modern life pollutants is increasing rapidly.


Amazon has used this platform effectively to educate, train and establish credibility since its first presentation in 2009.